Software
7.9 and higher
Problem
The account is to full or some data needs to be removed before the retention task will do this.
Solution
You can use the software to start the check or online in case the backup set runs on our backup servers.
Using the Software
Via the
Utilities
tile you can use the software to run remove data from the account.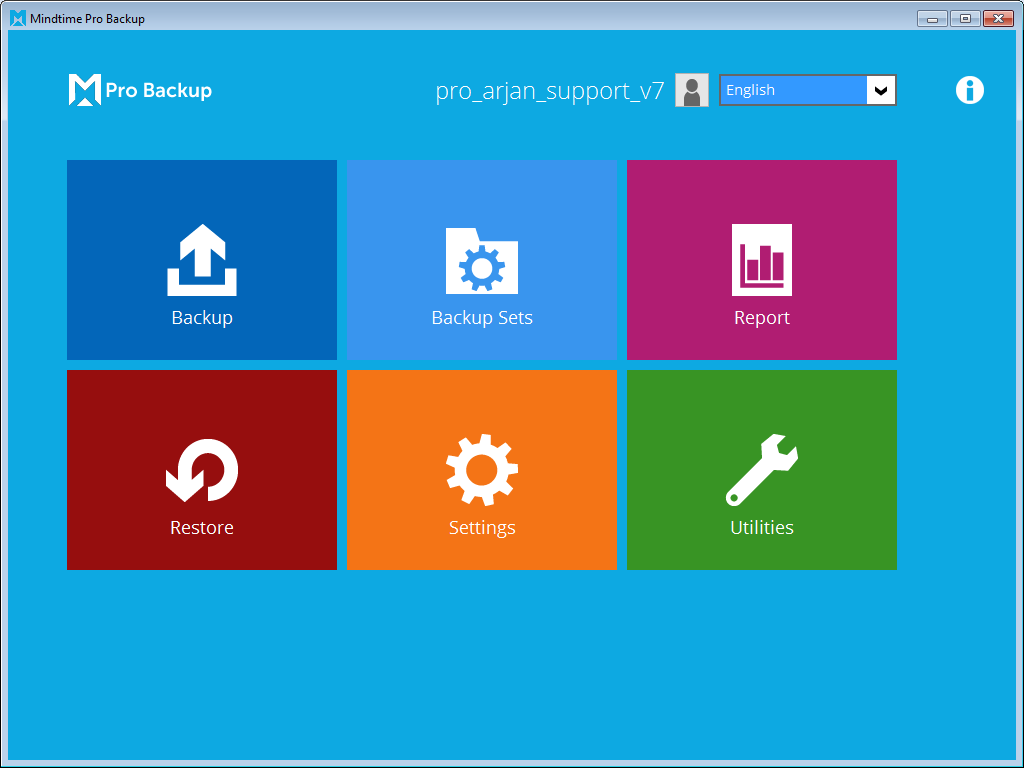 Using the 3rd option "Delete Backup Data" you can select data to remove.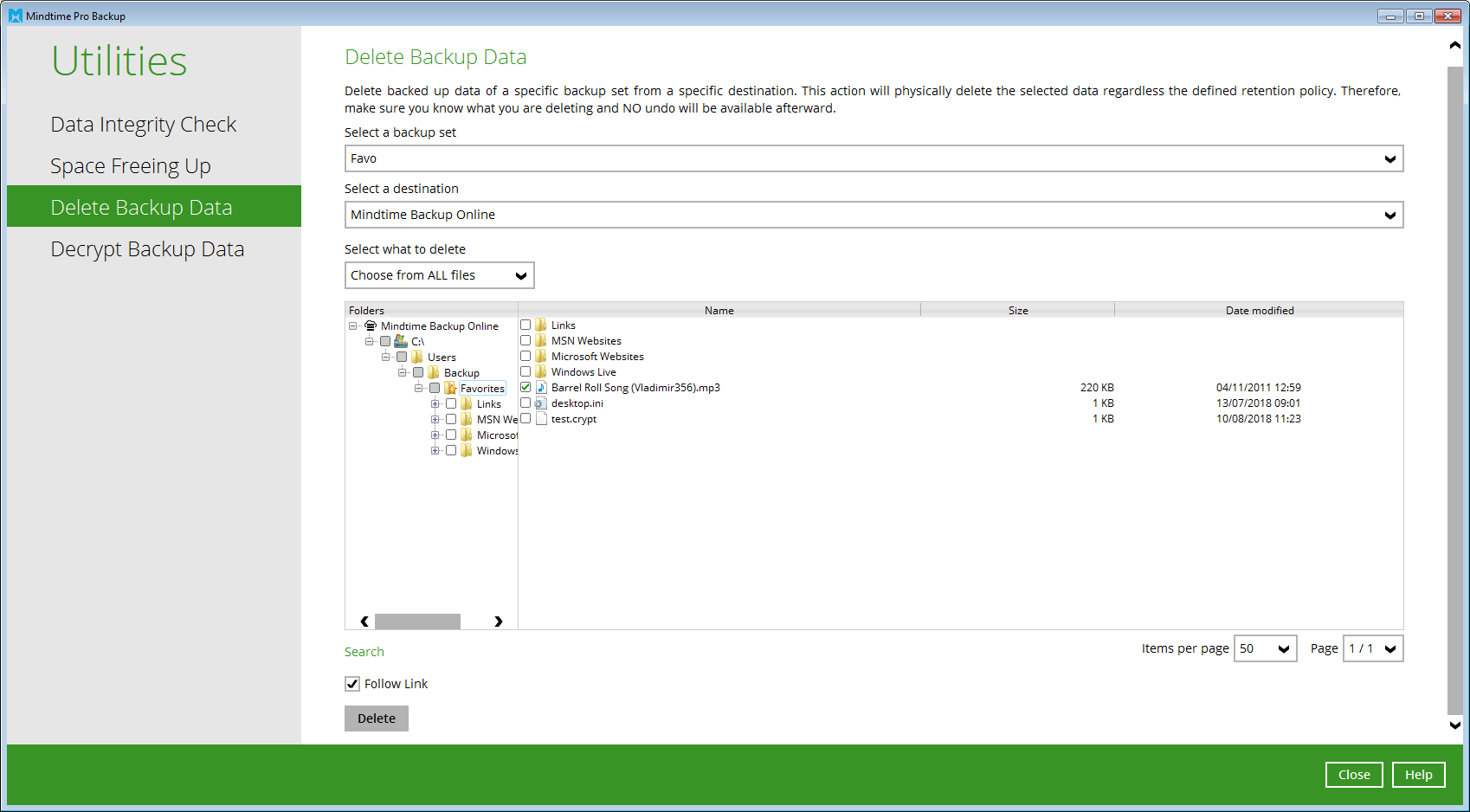 Choose the backup set from which you want to remove data
Choose the destination from which data needs to be removed

Mindtime Backup Online for the online part of the data
In case you also have a local copy for the backup set you can also choose that to delete data

Use the option "Choose from ALL files" to remove all data and not just the most recent backup

In case you want to delete all data in the destination you can choose "Delete all backed up data" here

Choose the data that needs to be removed
Click Delete to start the process
Online on the backup server
This option only applies to cloud file backup sets that run on the backup servers like Dropbox, Google Drive, OneDrive, ... without the intervention of a PC (cloud 2 cloud).
Go to the backup server of the account (e.g. backup09.mindtime.nl)
Login on your account
Go to the user section

Go to the Backup set option in the left menu
You will see a list of backup sets in the account

You can see right away which sets are run on the server by the options in the "Execute Job" column. These are only present when the set can be managed online.
Choose the option "Delete Backup Data" and click Run.

There will be some further options on the screen for the check.


Delete all backed up data.

This option will remove all data from the backup server. (The backup set will remain but all data and retention will be removed)

Choose from files as of job

This option will delete data from a chosen job. (Using this option removes data from a specific time and might not delete retention data)

Choose from ALL files

This option will allow you to see and select all data including the retention. Usually we will advise this option in case a specific directory needs to be removed from the backup so you can be sure that all versions of it are removed.

Check the boxes for files/directories that need to be removed
Click on in the bottom right to start the process